Some youths in the state staged a protest to demand the release of 2 suspects who were arrested by the Police in connection to the lynching of Deborah. Some hoodlums took advantage of the situation on the ground to cause chaos. A viral video circulating online captured the moment some miscreants allegedly tried to set a Catholic Church ablaze. According to the video clip, the young men were shouting in the Hausa language, bring the petrol. Some of them were seen with tires while others threw stones at the church.
Watch Video:
To bring a stop to any further breach of peace and order, the Sokoto state governor, Aminu Tambuwal has declared a 24 hours curfew in the Sokoto metropolis.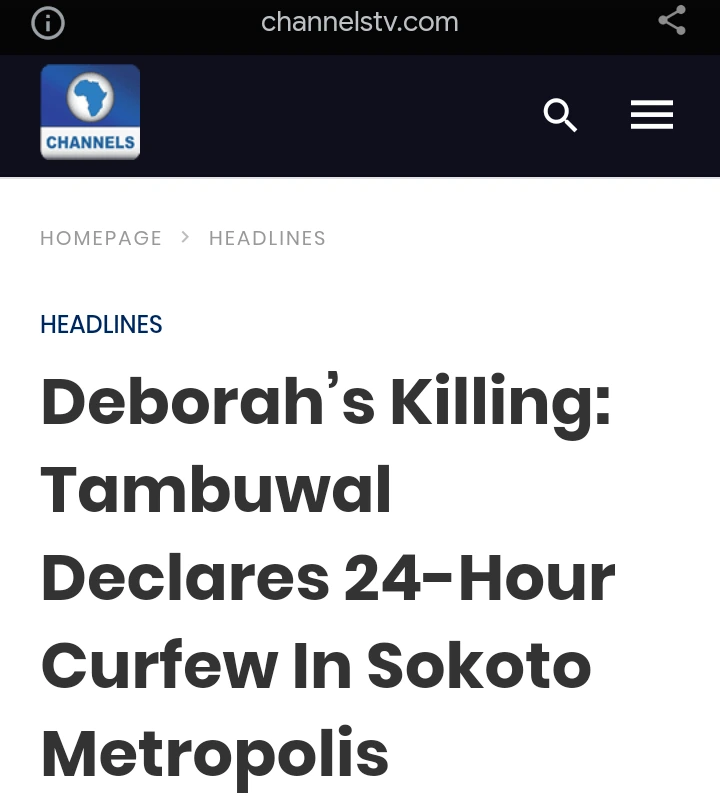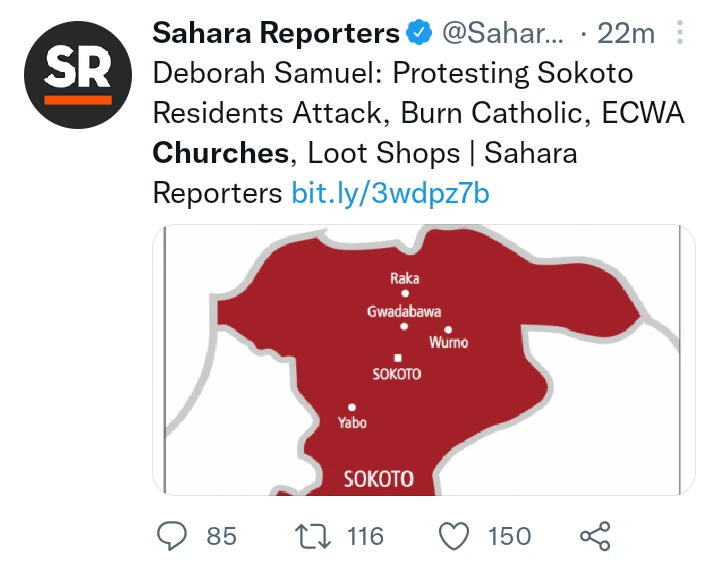 What do you think of this information? Share your view and share this article.
Photo Credit: Google and Twitter.
Note: The photo used is for illustrative purposes.